COVID and quarantine have changed the way we do a lot of things. When lockdown lifts, will we really be returning to the office five days a week, or will these months of experimentation completely change the way we live our lives? Only time will tell.
You might have already started working out at home during lockdown, or you might be thinking about it now to get back in shape, especially if have reservations about joining the gym, as they are high-risk spaces. Whatever your situation, you have probably been bombarded with advertising for at-home workout programmes on your social media and probably considering whether it is worth investing in one.
But can you really get fit and slim like the model in the ad working out just seven minutes a day?
Probably not. But that doesn't mean that you can't get in shape with the help of applications that offer home workouts.
These applications offer access to programmes created by experienced and entrepreneurial personal trainers. While these programmes might not be tailored specifically to your body and fitness goals, they nevertheless contain a lot of valuable expertise that you can use to achieve your fitness goals.
In today's article, we are going to talk about how to get the most out of fitness apps, and share our five favourite applications for at-home workouts.
The Purpose of Workout Applications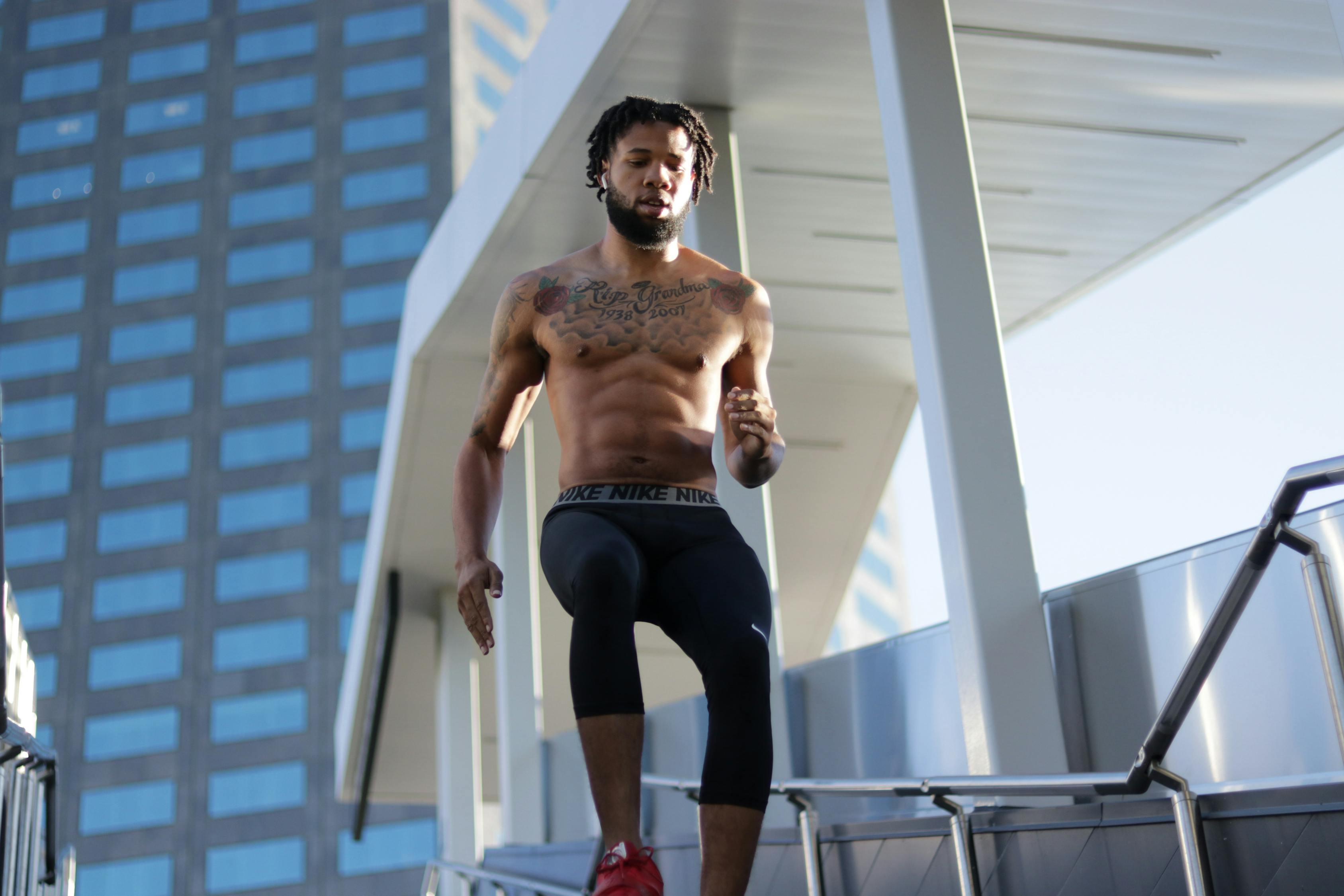 Any workout programme claiming that you can completely transform your body and become a lean, mean, fitness machine if you start doing their daily seven-minute workouts is lying to you. That's not how fitness works, and it is not how exercise applications work.
At-home workout and similar fitness applications are tools that you can use to get access to expert advice from personal trainers at a fraction of the cost for seeing them one-on-one – though of course, you lose out on the personalization as they don't know you.
But just as when you see a personal trainer, you get out what you put in.
If you have ever frequented a personal trainer, you will realize that getting in shape is about so much more than just going through a workout with them telling you what to do and whispering (or shouting) motivation in your ear.
They will ask you about your diet and suggest that you make changes, upping your protein intake and eliminating processed foods and sugars.
They will ask you about your activity levels during the day, and if you work a desk job they might recommend cycling to work and taking a nice walk at lunch to ensure that you are more active throughout the day.
They might even give you stretching and mobility routines to do at home to care for your body and help it recuperate between more serious workouts.
The actual workout that you do with a personal trainer is just one piece of the puzzle when it comes to getting fit. It is a lifestyle commitment that involves good exercise, lots of activity, a healthy diet, limiting stress levels, getting enough sleep, and much more.
So, if you want to get fit with a workout application, you need to realize that it is just a piece of the puzzle, and since you don't have your own individual personal trainer, it is up to you to put all the pieces together.
Choosing the Right Exercise Application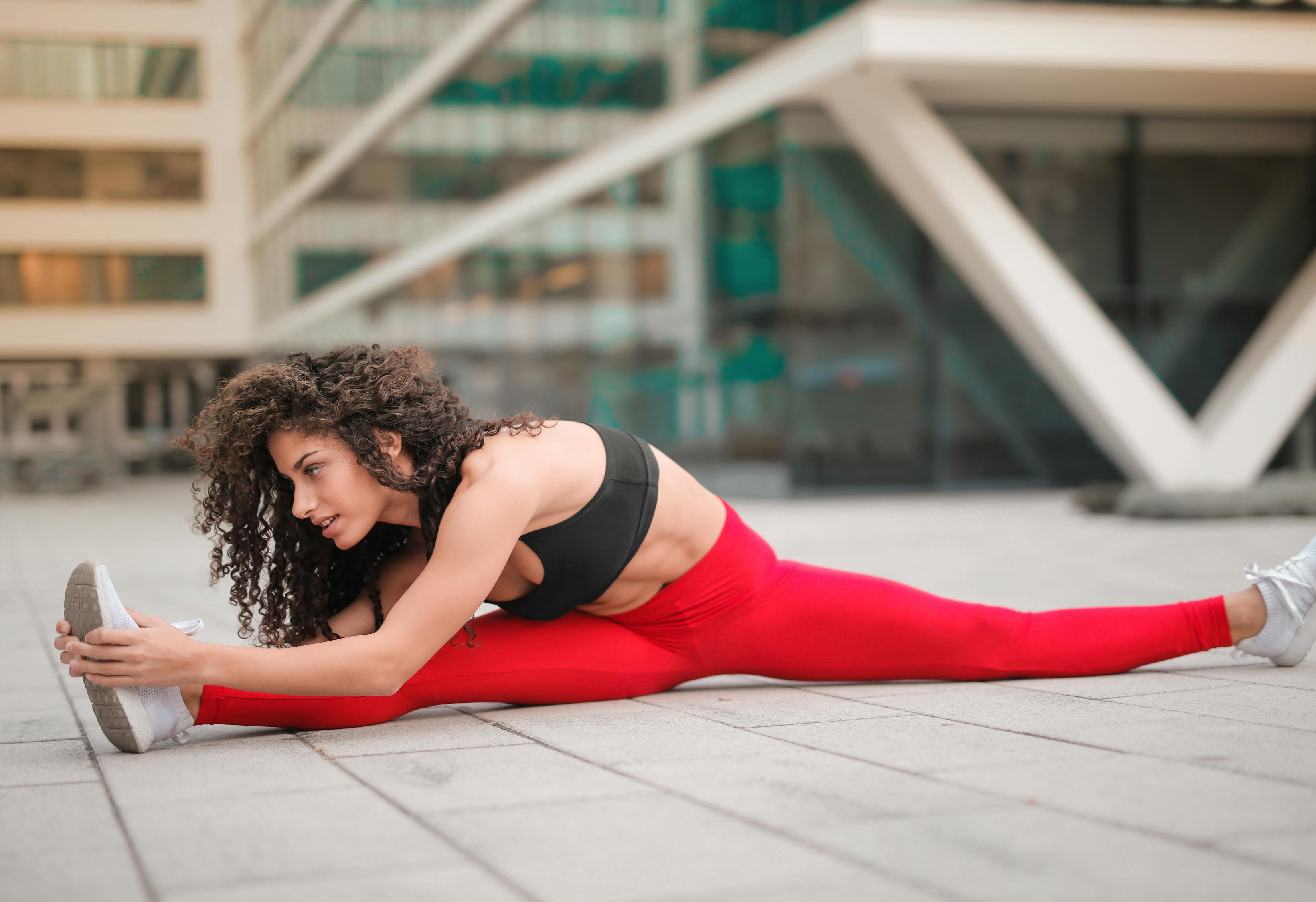 When it comes to choosing the right exercise applications to help you on your journey, you need to know where you need expert advice, and seek out applications that will provide it.
Is it joint pain and mobility that you are struggling with? Or are you looking for a stretching programme to complement existing workouts, such as long runs and cycles, in order to reduce injury? In this case, you need a programme that combines yoga and core strength.
If you want to lose weight, you will probably want something that offers HIIT workouts that both build muscle and burn calories. But are you a beginner or are you already quite advanced? If your activity levels are low, even those short seven-minute workouts will make a difference. If you are quite active, you will need something more intensive.
If you want to get ripped, you will need something that explains the finer points of weightlifting. These are a much harder applications to find, though they do exist, and you might be better off with that live personal trainer to avoid injury.
Maybe you are looking to achieve something particular. Are you a yogi who has always struggled with hip flexibility? Or have you always just thought that it would be cool to be able to do a handstand or a backflip? You can find exercise applications that focus on these particular things that you want to achieve.
Once you have narrowed down the type of exercise app that you need, it is then a matter of finding a good one. There are a few key things that you will want to look out for:
Naturally look at user recommendations, as this can help you determine whether the programme worked for others and whether they enjoyed it. You would be looking for recommendations when choosing a life personal trainer as well.
Watch some example videos. This is less about the workouts themselves and more about the person giving them. If you don't feel a repour with the face and voice on the other side of the screen, the workouts are unlikely to inspire you.
Look for applications that allow you to personalize. This could be choosing your difficulty level or choosing an area that you want to focus on. You don't want to suffer through weeks of beginner sessions before getting to the content that you downloaded the app for.
Once you have chosen your app, it is then a matter of remembering that you only get out what you put in.
Commitment
You need to commit to doing the workouts on a regular basis, otherwise they won't be effective. This usually means setting time aside that is "sacred" for your workout and is never cancelled. It also means finding a place where you feel comfortable working out. How motivated will you feel if you feel like other members of the household are watching and judging?
Motivation
You need to push yourself. The only way to gain progress is to push yourself a little outside your comfort zone, until your comfort zone moves to where you are, and then pushing yourself again. That means that if you just managed 10 push-ups yesterday before your arms gave up on you, you need to do 12 today. And you need to find the motivation to do that, as you don't have your personal trainer yelling in your ear.
Lifestyle
And finally, you need to remember that it is just one piece of the puzzle. If you are doing your daily workouts but still staying up all night and powering yourself using sugary beverages, you shouldn't be surprised when you don't see results. Fitness is a lifestyle choice that involves a lot of different things.
If you need to improve your diet, get better sleep, or up your activity levels generally throughout the day, there are lots of other applications that can help you with that. But that is the topic of another post (coming soon).
5 Best Apps for At-Home Workouts
So, as we have already said, to find the right exercise app depends on where you are and what you want to achieve. So, there is no "best" fitness app for everyone.
But we have put together a list of five exercise apps that we have tried ourselves and which do a good job. So, they are examples of applications that do it right, and you can use them as a benchmark for assessing other options that speak to your specific needs.
Women looking for a variety of workouts tailored specifically to female bodies should check out the SWEAT app, which offers workout from five inspirational female fitness leaders.
Kayla Itsines is an Australian personal trainer who made a name for herself quite a few years back with her BBG workouts to get bikini ready (we don't like the branding but the workouts are good), and has since moved into post-pregnancy workouts since having her own child. She offers at-home workouts that use bodyweight and basic equipment mostly in the form of HIIT workouts.
Kelsey Wells offers the PWR programme, which is a 52-week course of resistance training based on a method called hypertrophy training. These are short, one to three-minute sessions, which see you increasing your amount of reps while lowering the weights (rather than the other way around).
Chontal Duncan offers the FIERCE programme which involves HIIT, circuit training, weight training, and AMRP – which is when you try and do as many repetitions as possible of an exercise within a certain period of time.
If you are more into powerlifting and building serious muscles, Stephanie Sanzo offers a power building and bodybuilding based programme that combines lifting sessions that you can do at the gym or at home when you don't have access.
If you want to develop your home gym, read our complete guide here.
Finally, Sjane Elise uses yoga to sculpt abs and legs and build flexibility and mobility. Her course is a series of 30-minute yoga flows that are good for the body, and also focus on the important connection between the mind and the body.
What is great about this app is that you get access to all of these great workouts in one place, and for one price, just £14.99 per month (and about half that if you pay annually). This is great if you want to experiment with different types of workouts to find one that works for you.
It is fair to say that a lot of online fitness programmes are aimed at women, but Project Calisthenics will appeal to the male market (as well).
The programme is delivered by a man who likes to call himself "Simonsters", who is a world leader in bodyweight training. He is experienced in gymnastics, martial arts, circus, and breakdance, and is calisthenics programme is all about having full control of your body so that you can do anything that you want. Yes, those seemingly impossible hand balance with your body at an unbelievable angle are within reach (eventually).
The programme has three different levels where you can start depending on how fit, strong, and experienced you are already. If you get through all three, but the end of the programme you should be able to achieve the human flag, handstand push-ups, planchet, back and front lever, pistol squats, and much more as you are equipped to build on these basic skills yourself.
You can get access to this programme via the FIT! App, which also contains a mobility for calisthenics programme which is a nice compliment to this one, 30 days to handstand and 30 days to backflip programmes, which some users might want to try after realizing what they are capable of through calisthenics, and also a cooking fir fitness programme.
Unfortunately, all of these programmes need to be purchased separately, but you can get Project Calisthenics for £17.99 per month, and cheaper if your purchase annual access.
The Australian fitness guru us also an Instagram sensation, were she shares lots of free tips and workouts. But get the best of her by signing up to one of the full online programmes. A personal trainer and yoga teacher, she combines weighted resistance training and cardio with yoga and meditation.
Her most popular programme is a general fitness programme, which is a 12-week course that combines strength training and mobility. There are 12 real-time workouts, which form the basis of your strength training, and a 30-minute yoga session designed to work on the areas of the body stressed by daily life and common workouts (like long runs). It is just £39.99 for lifetime access to the programme.
She also offers a Mobility Programme that is specifically to "future proof" your body and make sure you have mobility and functionality well into your later years. It comes as a 12-week programme with daily workouts that last for between 10 and 30 minutes. It is recommended as a morning or evening practice as a quick tune-up for your body.
Finally, she offers the Vertue Method for Life, which are low-impact workouts specifically designed for older people, which she does with her mum!
The Vertue method has become very popular as Shona herself is very endearing, and it works. Try before you buy by checking out her Instagram.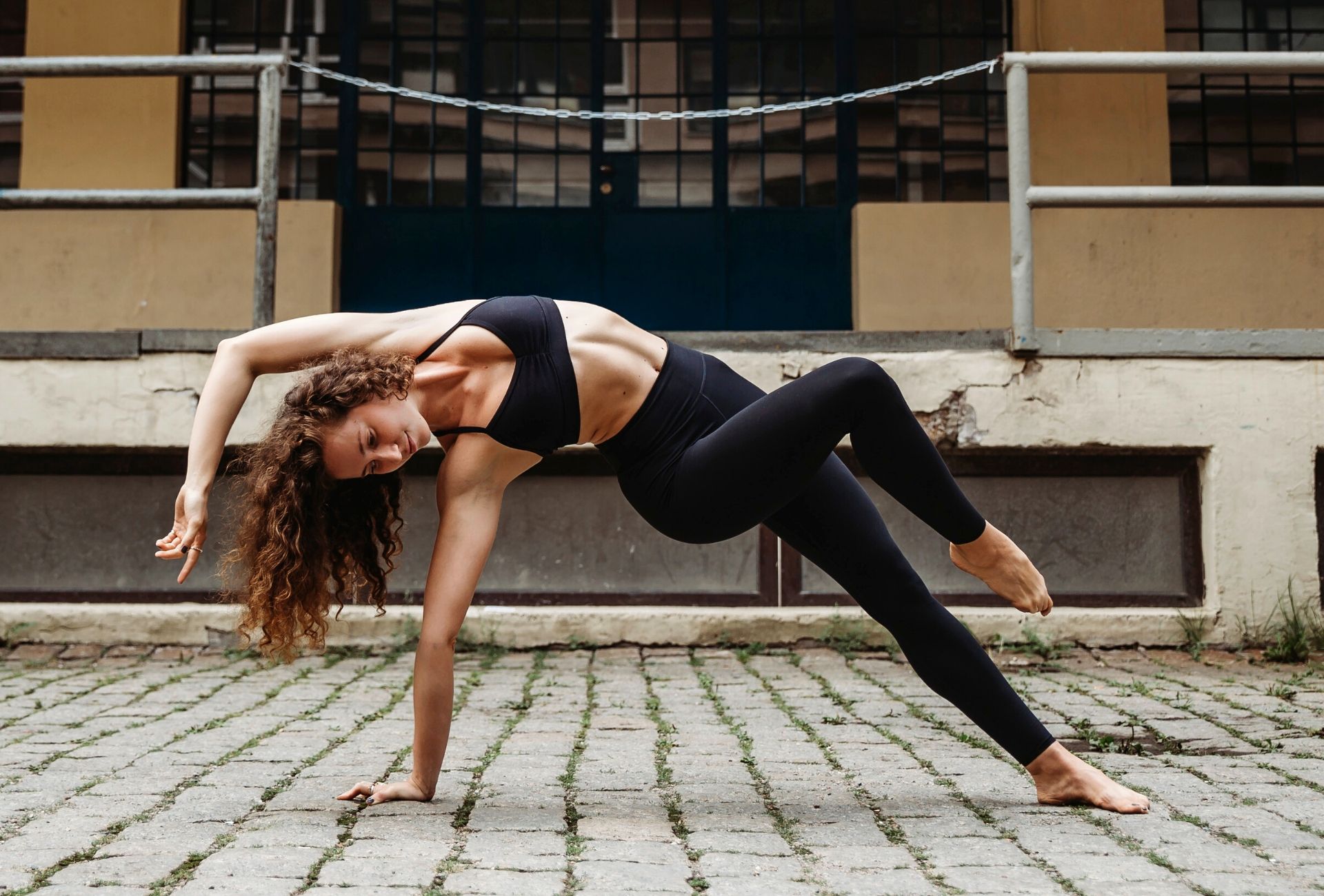 One of the newer fitness gurus to take the market by storm, Karin Dimitrovova offers a mixture of yoga and bodyweight-based strength training to help you work towards specific goals.
Her most popular programme is the Core Play series, which is all about strengthening your core and slimming down your belly. It is a 28-day programme with six workouts per week each of which is only about 15 minutes, so it is simple to fit in alongside other workouts such as running or aerobics. But once you get through the programme once, you will want to do it again and again.
For those specifically looking to work on their flexibility, or the back for bridge, or front and slide splits, there is Beyond Flexibility. The course offers both general mobility sessions, and intensive stretching sessions, each of which last about 30 minutes. The sessions combine strength training with stretches in a way that promises to accelerate the kind of flexibility that you can develop through yoga alone.
Karin is engaging in her films, and there is also a Facebook community where you can share tips and progress.
The courses are affordable, each costing USD99 (usually discounted to US47), for lifetime access.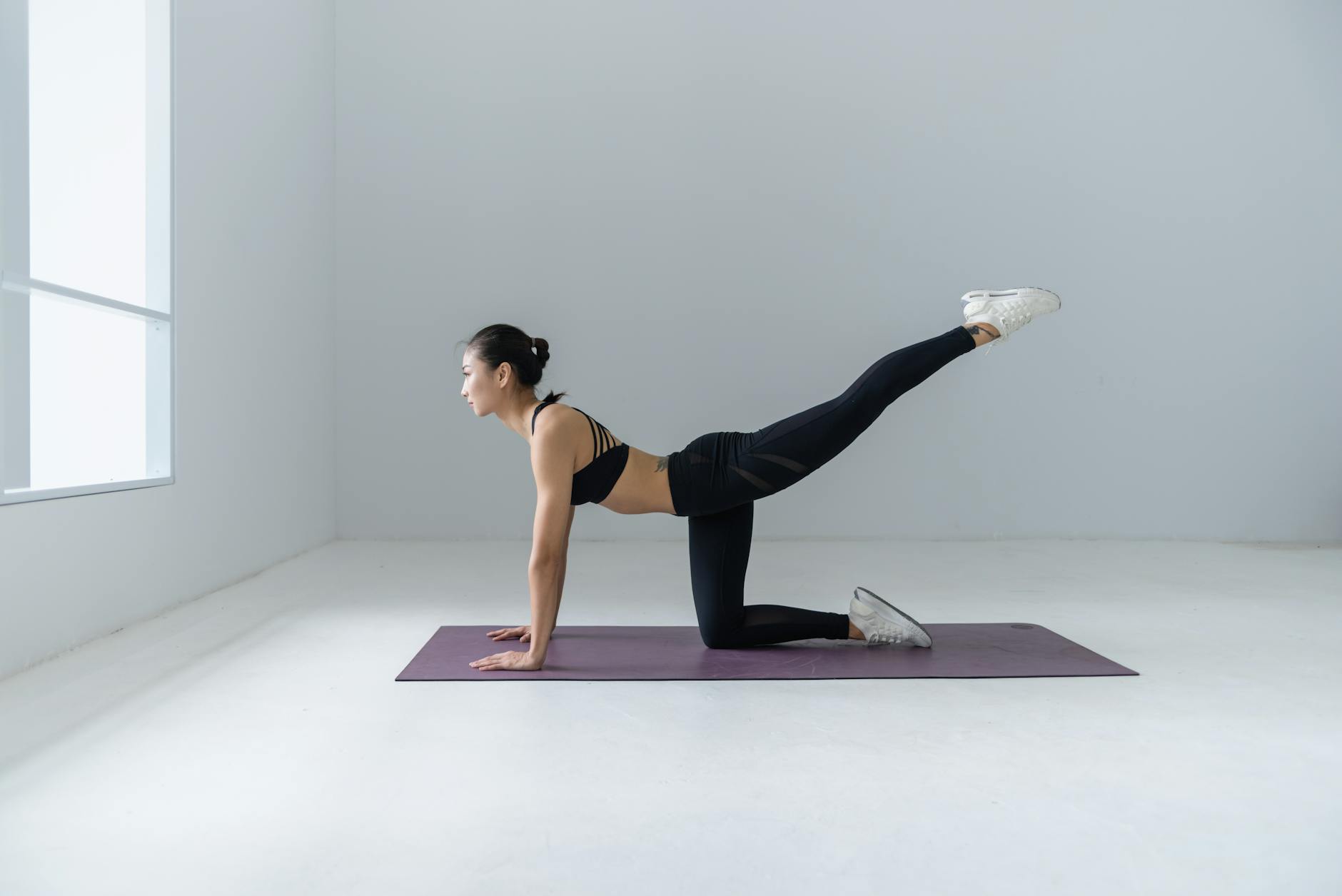 If you want to deepen your yoga practices without going to the studio, the Daily Yoga app is a great choice because of the sheer volume of options.
A lot of yoga apps will feed you the same sessions over and over again. That is a good thing, as consistency and repetition lead to improvement, but it can also lead to tedium. The Daily Yoga app has more than 100 different yoga and meditation classes to keep you interested, and suit every skill level.
Popular programmes include the Ashtanga Primary Series, which teaches you the first Ashtanga series, which is an athletic form of yoga, which takes about 90 minutes to complete. But soon you will be doing it on your own.
If you want to see fast and dramatic results, there is also the 30-day challenge, which is 30 intensive yoga sessions, which build in difficulty, which you are challenged to complete over a period of 30 days and see just how far you have come.
While the sessions available on this app are excellent, the pricing plan is less clear and more confusing as you need to but different programmes separately. Sadly, this means that there is no dipping in and out as you look for what suits you. Expect to pay $9.99 per month for the beginner programme.
If you are just starting out with Yoga practice, check out our best yoga kits for beginners. For men who need yoga pants, we also have a list of the best yoga pants of men.
The Verdict
If you want to workout at home, and you can't afford to pay for a private personal trainer to make house calls, exercise apps are a great way to get access to professional training advice. The programmes aren't personalized to you, because the trainer who created the exercises doesn't know you, but what they offer is based on their experience and from what they know works with their clients in general.
But this means that when it comes to personalizing your at-home workout for the best results, it is down to you to personalize your workout, by choosing exercise applications that best suit where you are and what you want to achieve.
Fortunately, there are hundreds of good options out there, so it shouldn't be too difficult to find something that is right for you.
Looking for something to help you step up your home workouts? Check out what we think of the latest mini steppers and spin bikes.